A Heaven-Sent Calling
"I looked for a man among them who would build up the wall
and stand before me in the gap on behalf of the land so
I would not have to destroy it, but I found none."  - Ezekiel 22:30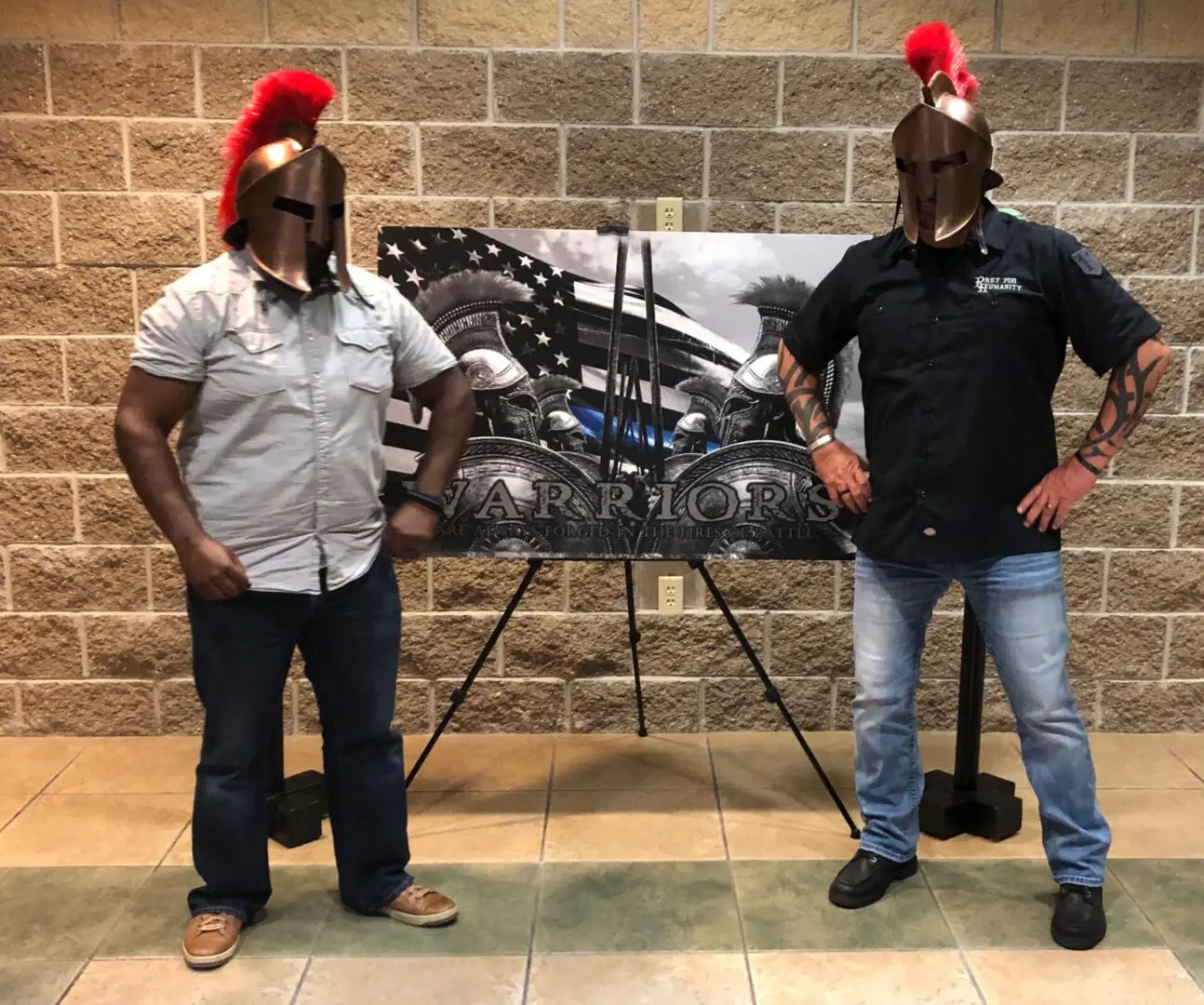 Providing Encouragement
TO LAW ENFORCEMENT
BROKEN DOWN WALLS ...
THREATS TO OUR WAY OF LIFE POURING IN ...
THE MASSES RUN FROM THE BREACH ...
YOU ​ARE HARDWIRED TO RUN TOWARD IT...
BECAUSE OF THAT, THERE IS HOPE.
IT'S A UNIQUE HEAVEN-SENT CALLING THAT FEW UNDERSTAND ...
UNDERSTOOD LESS ARE THE SPIRITUAL AND PSYCHOLOGICAL BATTLES THAT
​ACCOMPANY IT.
THERE ARE ANSWERS. GOD ORDAINED YOU FOR VICTORY... THERE IS HOPE!
"The true warrior fights, not because he hates what's in front of him but  because he loves what's behind him."                                                                                                                                                                 
                                                                         - G.K. Chesterton
Warrior on the Wall Ministries links arms with others of like mind to bring about the day when law enforcement agencies are filled with emotionally and spiritually whole officers: who continue to do their jobs with excellence, lead their families in righteousness and bring the presence of God into the darkest of the places.
We help equip warriors to be triumphant over the powers of darkness, bring hope and peace to the communities they serve and help make beauty out of the ashes of the broken lives they often encounter.
Specializing in innovative programs which include cutting edge resiliency training, working with new officers and their spouses/significant others and implementing Peer support, and Chaplain based training that addresses frustrations with leadership, cynicism, hypervigilance, the reactive nature of the job, challenges to family life, picking up after critical incidents, fatigue, financial issues and understanding the spiritual nature of the challenges many officers face. Warrior on the Wall Ministries is here to assist you!
Jim Bontrager currently serves as a staff chaplain (former Senior Chaplain) with the Elkhart, IN Police Department and is founder of Warrior on the Wall Ministries. A United States Marine, Jim understands warriors and is firmly convinced that they WILL walk in victory as they look to God for wisdom, strength, and power. Jim speaks at Law Enforcement conferences and retreats and conducts Law Enforcement/ Chaplain training around the country.
He holds his Diplomate Chaplain credentials with the International Conference of Police Chaplains (ICPC) and serves as President  Elect of the Organization (www.icpc4cops.org). He is a certified law enforcement instructor with the State of Indiana and the ICPC. A former national board member with the Fellowship of Christian Peace Officers USA, he and his team currently spearhead a 28+ year national outreach to strengthen and encourage law enforcement families.
 He is the 2012 recipient of the Wilbert A. Cunningham Award for excellence in law enforcement chaplaincy (IN), a 2013 recipient of an Excellence in Leadership Award from Pointman Leadership Institute, the 2016 recipient of the Richard S. Kassel Award and was appointed a Sagamore of the Wabash by Indiana Governor Mike Pence in 2015. He the 2016 recipient of the Richard S. Kassel Award, the 2017 recipient of the Pilsung Warrior Award, and a 2018 recipient of the John A. Price Excellence in Chaplaincy Award. He is author of the official law enforcement curriculum for the movie Courageous.
 Married to his wife Susie of 36 years, Jim is a father of 9 children. He knows what causes it and enjoys it very much!